Daylite Platinum Partner
Expert Implementer & Trainer
Apple Technology Expert
Apple Hardware | MacOS | iOS
Technology is frustrating for most, and even more so when it simply does not work. Agrasyn Consulting create harmony between your technology, business goals and staff.  We provide a broad range of services specifically designed for the Apple ecosystem.  Whether you are migrating to Mac, replacing hardware, need to upgrade your network etc., we are there to support you all the way.
Daylite was created by Marketcircle with your business in mind. Daylite can revolutionize the way your business & team work. How would you like to:
Have a truly loyal customer base and solid relationships

Keep a finger on the pulse of your business

Sell More - Work Smarter

Move your growth plan forward

Collaborate with your team partners, while keeping an eye on the ball

Integrate with email and get the full picture

Work Anywhere, Anytime - Desktop, mobile apps synched to the cloud
Daylite can make this a reality
Daylite requires macOS 10.15.4 and iOS 13.4 or newer
Software can often be challenging, resulting in lack of use, improper use or complete and utter frustration. We pride ourselves in providing public and private training options to fit everyone. Our classes have been presented and well attended for over 10 years. Join us and take your abilities to the next level. We offer the following types of classes, as well as private/customized versions of these.
About
Ashul Agrasyn & Agrasyn Consulting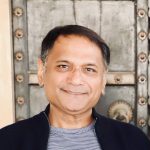 Hey there, this is Ashul and I am excited that you are perusing my website. I am a very easy going, open minded and flexible person. Nothing is cookie cutter as each and every project is unique with specific requirements. It is my belief that successfully achieving goals is accomplished by hearing, understanding and communication. A longterm partnership is based on trust, mutual respect as well as open, honest collaboration.
My experience is truly diverse, having worked fortune 500 companies such as Northrop Grumman, & IBM Global Services, among others. Institutions of higher education such as The Ohio State University & University of Southern California add more public oriented experience. I have been working with industries such as Media, Entertainment, Construction, Sales, Legal, retail, Architectural etc., ranging from sole proprietors to medium/small businesses. This varied & broad experience, along with a proactive & practical approach, makes me an ideal consultant for those who really wish to move their business forward.
Apple technology is at the core of what we do. Daylite is a premier customizable data organization application, exclusively for the Apple ecosystem. We provide implementation, customization, training & support services. Our satisfied clients and consistent successful results creates longterm relationship fostering trust, openness and friendship. The fact that we can frame the conversation such that clients can truly understand is a rewarding process for all. Are you ready for a challenge, increase your revenue, productivity & efficient?
Education
BS   Computer Science
BS Business Management
MPPM Public Policy Management
MCRP City & Regional Planning
Experience
Information & Business Technology Consulting (20+ Years)
Daylite expert (15+ Years)
Affiliations
Apple
Microsoft
Meraki - Cisco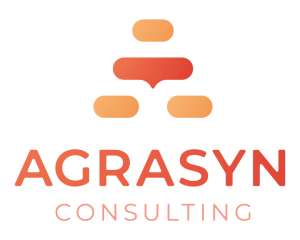 A misfit of client & consultant leads to dissatisfaction all around, something we actively strive to avoid. Engagement of services can only be embarked upon after an open & honest dialog to determine our compatibility. We have one life to live, so lets make it a happy one!