Exclusively Mac, iPhone & iPad
- Let's move your business forward -
It can be frustrating, when technology does not do what it is supposed to do. Do you have setup that is optimal to your needs? Is the hardware adequate to handle the tasks at hand? What will you need going forward and are you prepared for that? Is your data secure? We can sort it all out for you.We understand how you feel and are here to help work through your tech, Daylite or Merlin Project issues. Our clients are individual & unique, therefore there are no cookie cutter solutions in our toolbox. We work through each of our clients needs on a one by one basis, ensuring that the solution being created is perfect for that situation.
Customer Relationship Management (CRM) is a term that is bandied about every time one thinks of customers, business development, sales etc. CRM is more than just managing contact info or calendars or even notes to customers. Obviously there is a plethora of web based solutions that tag themselves as a CRM product. While they me in a very basic form, they don't truly provide a comprehensive solution. That requires one to use additional tools to create a total solution. DAYLITE on the other hand is a desktop application, blending an iPad/iPhone app for complete mobility along with a feature rich product. This award winning CRM for Mac byMarketcircle is truly a full featured platform, that keeps enhancing & growing. Daylite has reimagined, refined & revitalized many businesses. It has the potential of becoming the hub of your business, increasing productivity, accountability & team collaboration, along with the basic contact, calendar, task management & note needs. It integrates with Apple Mail, providing a way to truly enhance the data that is collected and can be used for multitude of purposes.
Give Daylite a try today, Start moving your business forward.
Software can often be challenging, resulting in lack of use, improper use or complete and utter frustration. We pride ourselves in providing public and private training options to fit everyone. Our classes have been presented and well attended for over 10 years. Join us and take your abilities to the next level. We offer the following types of classes, as well as private/customized versions of these.
We are a boutique business & technology consultancy offering productivity & management tools for Mac CRM & Mac Project Management, as well as full specter of IT consulting & IT support services. Our experience & knowledge of the MacOS, Daylite, Merlin Project & Business Management is what sets us apart from the rest.
Phone/Text: +1.323.928.4141
Email: contact [@] agrasyn.com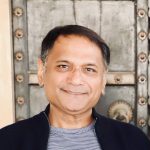 Ashul G. Agrasyn
Principal
BS Computer Science
BA Business Management
MPPM Public Policy Management
MCRP City & Regional Planning
Business & Workflow Management Expert
Information Technology & Technical Support
Daylite | Marketcircle Expert & Trainer
Merlin Project | ProjectWizard Partner & Trainer
Apple Certified | Microsoft Certified | Meraki - Cisco Certified
Ashul is practically minded and proactive in his method. What a client has to say is the most important thing in any project. Hearing/Listening is something that is integral to who Ashul is. Your success is foundation of the passion for this work. He has been working with clients across a broad spectrum, creating solutions to match their unique & individual needs, for over 20 years.
Born in India and his childhood spent in Africa, Ashul now calls Southern California home. Whenever possible, he enjoys spending time reading, traveling, gadgets etc., as well as with his dogs, Milo & Otto.